From Old Technology to New
USRobotics dialup modems have been the gold standard for mission critical connections for over 3 decades. Isolated locations, IT closets with poor radio reception, and POS terminals are just a few of the applications that have utilized telephone lines and 56K modems to get data where it needs to go all around the world.
While we continue to offer this line of modems, changing times have made cellular connections increasingly popular and widely available, and in some cases a cheaper solution overall. Once again, USR is ready to deliver superb quality combined with highly secure and dependable connections in the cellular format. We are positioned to help our customers make a quick and painless transition to the next step in M2M communication.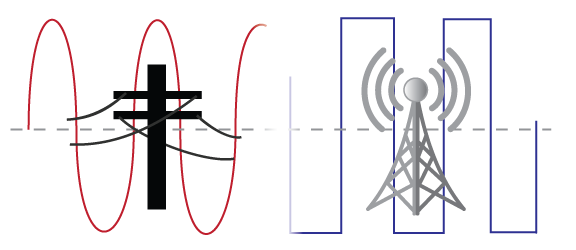 Transitioning from Analog to Cellular
Making the transition from Analog to Cellular connections requires more than a simple drop-in hardware replacement. Not all systems can support both Analog and Cellular data transfers - the Administrator must check the application software and system to verify if an update or different configurations might be needed. But there are many advantages to cellular and we encourage customers to explore the options — starting with newer technology, consolidation of services, and intelligent hardware to reduce processing requirements.
Introducing USR's New Cellular Modem
USRobotics Courier® M2M 3G Cellular Modem (USR3500) offers the following features and benefits:
HSPA+, UMTS/HSPA, EDGE/GSM/GPRS
GPS Capabilities for Fleet Tracking or Asset Management
Additional integrated robust software for easy programming, configuration and customization
Persistent Connectivity for Remote Management Solutions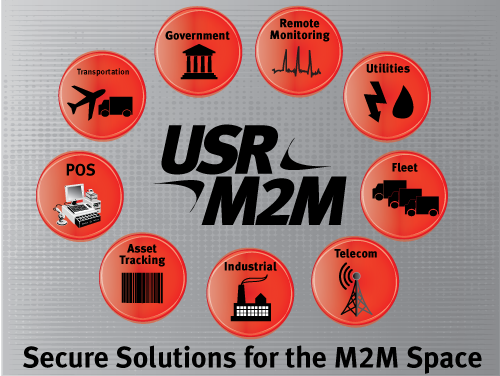 All-in-One Cellular Solution
Doing all the research can take time and that's where USRobotics steps in - we've done some of the work for you and have found partners we trust for global coverage. We can even help smaller companies get accounts with MVNOs that might have been hard to get on your own. For resellers, integrators, or large companies you can pool your data plans and recoup some of your costs or pass on the savings to your customers. YOU control the data and services and payments - no more worries if the customer will shut off the phone service leaving you without a connection.
We have activated SIMS ready to ship from our MVNO Partner at the same time as the modems for qualified customers. No wait time with 24/7 phone support for service or configuration questions. To make it even easier, once the modem and service are turned on use the modems' integrated software to make programming super simple - no need for C programming skills! Setting up the modem will be faster and save time and money and get your applications up and running so you can focus on more important things.

Ideal for IT & Telecom
• Remote Maintenance & Control
• Point of Sale (POS)
• Environmental Monitoring
• Transportation
• Automation
• Security Systems
• Out of Band Management
• Failover alerting

Reliable and Secure
VPN tunnel and encrypted cellular connections mean worry free connections.
Industrial Quality
Compact, rugged aluminum housing ideal for remote or small locations.

Available NOW!
Phone Pre-Sales:
(877) 710-0884